I can't believe how fast this last year passed and that I have not posted since completion of the basement build-out at Old Island Golf Community. We have had a busy year with quite a few projects for Domtar Paper Company. We are currently renovating a restroom for them.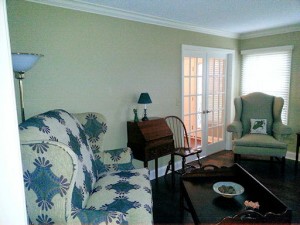 Last summer, we demolished a very poorly constructed and unsafe deck and rebuilt. It had four levels and lots of steps. As usual, we went beyond code and the new deck is very sturdy and will last for many years to come.
During the past months, we also completed several projects for the City of Kingsport, renovated a bath in White City, completely renovated the first floor of a home in Rotherwood Hills. We are off to a great start and looking forward to 2015!
Take a minute to visit our Portfolio and see our recent projects.